Ökö ja kori
Ökö is real basketcase
Vanhempani kuljettavat koreissa kamaa Uusmäen ja asuntoni välillä. Ihan näpärää, juu. Ja nyt kori näyttää ihan tyhjältä ja siis ihan valmiilta.
My parents bring and fetch stuff with baskets like this.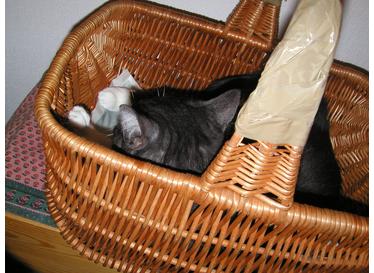 Mutta eipä se tyhjä ole! Kori on ihan täynnä kissaa. Ja Ökö makaa suunnilleen työseen siinä.
But the basket wasn't empty. It contained one Ökö. And she really wanted to be there. Or maybe Olli might even play with her. That would be really nice thing!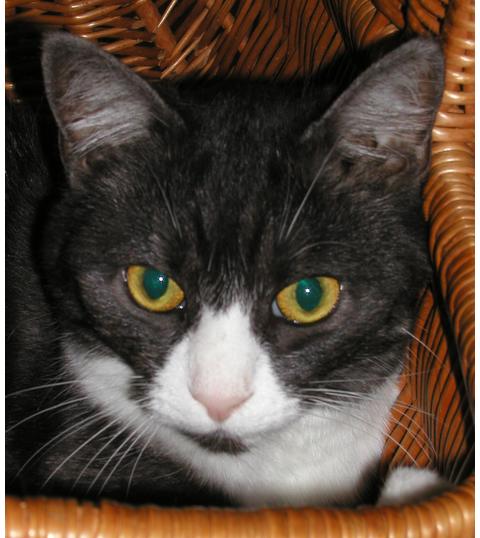 Kissa rakastaa kaikenlaisia ahtaita paikkoja. Sitten korin seinien materiaali on kerrassaan ihastuttavaa: siihen saa upotettus uskomattoman ihastuttavasti kyntensä.
Cat really love cramped places. Now these pictures are of Ökö, but earlier Helmi liked such. too). Then walls if this basket. Really nice to scratch walls.

<oar@arnberg.fi>