Ökö in gym
On Wednesday June 10th, 1998 Ökö visited my physicat therapy place. I've asked very carefully, if I can bring her with me. And they said, it was OK.
Quite lovely place. Lots of interesting gadgets. And then holes to stuff oneself.
Ökö travelled in my lap in my lap. It seemed to like travelling!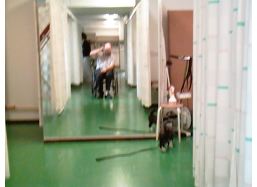 There was a big mirror, really enormous one. And there seemed to be a cat in it. Angry cat!
I'm sorry, because the quality of this picture is quite poor.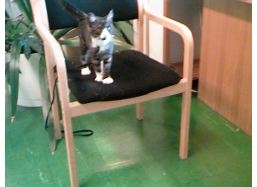 Waiting-room contains this kind of chairs. She seems to wait her turn quite nicely...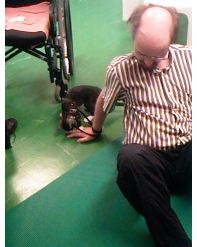 Occasionally one must look, what Olli does.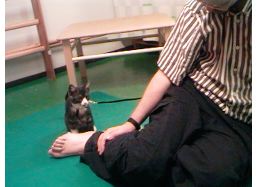 Quite bizarre position! Because Olli doesn't normally use that position.
But who cares! People can be as mad as they want!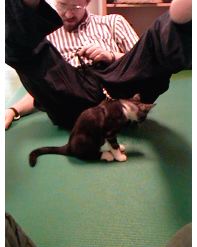 This gym-operation is intended for improving stomach muscles.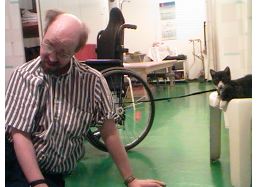 Then I found quite good place to look at.

After the trip Ökö was really tired. Really!
---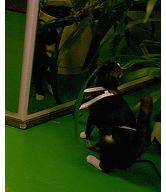 She visited there again on June 3rd 1999.
That was really exiting thing. Whiskers just stood up so specially. And her eyes were wide open. She was really scared when my cab started.
There was a plant. Really interesting. Hey, another cat!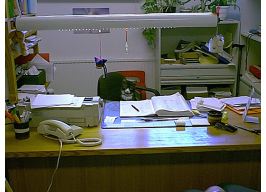 Office work might be so boring. But they are so important anyway..

Quite odd environment. And Ökö was somehow uncomfortable. The material, of this gym mattress is really great!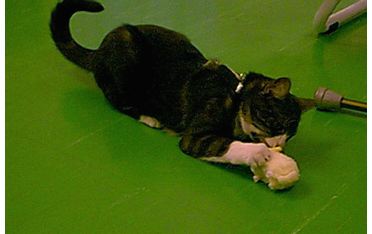 Finally, a toy. That looked like lamb or something like that.

---
Olli Arnberg <oar@arnberg.fi>