Kiasma
March 3rd, 2000. That was really exhausting day! The night before I went to bed unusually early, at 1AM or 2AM. This was unusually early time for me. Then I slept quite badly...
Then my cab came at 7:50. To seminar on digital watermarks.. Here You can see the professor (PhD, I think) Iiro Hartimo.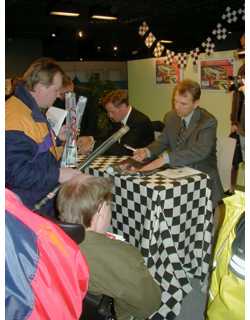 Okay, I survived it (or, am I a zombie).
Then I went to the philately-section of our post. There was a (actually two) stamp issued of Tommi Mäkinen, four times rally championship.
I met my father before that place. There were some kind of renovations made. So, everything was just so awful.
I got signatures into my cover, too.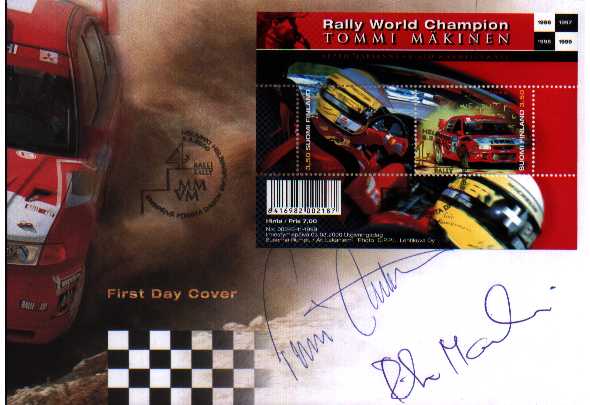 Here is the FDC (=First Day Cover). These signatures are real thing!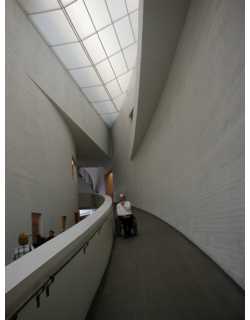 The museum of modern art. That's named 'Kiasma'. Why? What does it mean? I don't know. But I'm ignorant idiot...
The architect, who planned this building, is real artist. One needs real artist for making such awful mess.

Finnish artist, Rosa Liksom, made this.

Speech synthesizer made of really really obsolete technique. And when the artist speaks English, the result is extremely poor.

But I shouldn't think of technique. This is art!

The original is made by Akseli Gallen-Kallela. And it's really famous here in Finland.

Artist has made some changes to it.

These symbols are used in our modern society.
Some kind of doll. Big, though...
Real modern art. Totally useless. And really ugly.
The artist made some kind of wood-cutting. Then something odd and we have art!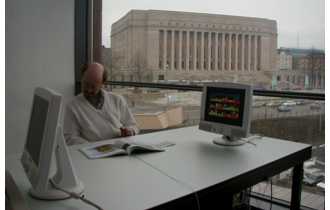 Our Houses of Parliament is there behind. The building has been cleaned from all dirt.
The program is 'eliza' (or actually 'elisa', Finnish version of it). Is that program art? Because it's awfully old.
What artists would do, when they have some modern programs?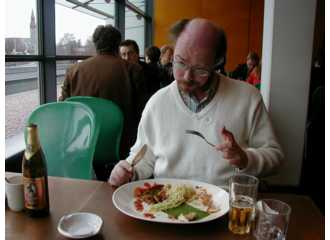 We ate at the local café. Which was really good!
Then we went to the new building beside it. There was a book-store, specialized to automatic data processing books. I purchased a Linux-(tea)mug from there.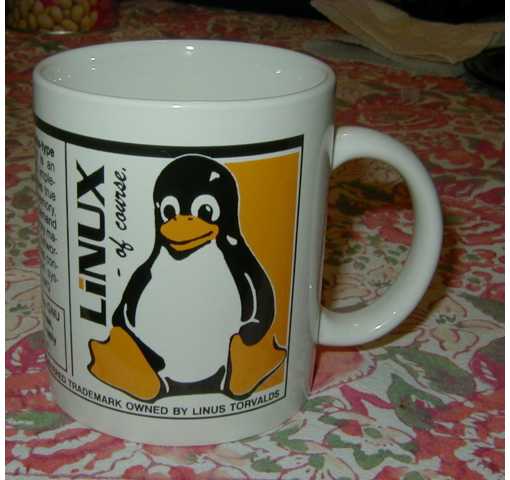 One pen-friend (or actually that contact is achieved through e-mails; what to call it then?) of mine asked about that Linux-mug. And here it is. Quite nice, eh?
Linus Thorvalds chose penguin as symbol of the Linux, after one bite him.

---
Olli Arnberg <oar@arnberg.fi>