Mamma 67
My mother 67
Tuoko se ikä on. Ehkäpä niin?
My mother was 66. Or was it? Actual day was February 13th, but we done this 15th day. Better that way.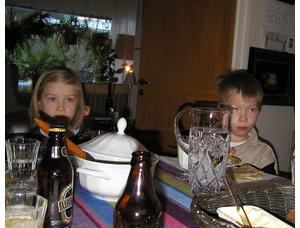 Olin antanut synttärilahjaksi ilmankostuttimen. Ja Pauli onnistui tuhoamaan sen suunnilleen viidessätoista sekunnissa. Mikä latisti tunnelman jokseenkin välittömästi. Ainakin tenavat ovat huomattavan hiljaisia.
I bought an humiditifier. And that is rather effective one!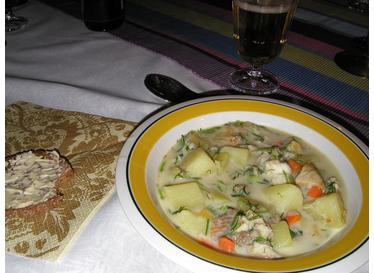 Tässä vaiheessa söimme sitten madekeittoa.
Madehan on aivan valtaisan ruma kala. Ja sen elintavatkin tuovat mieleen lähinnä jotkut ihmiset. Esimerkiksi kuteminen. Sydäntalvella. Ja kohteena voi olla vaikkapa seksikkäännäköinen (siis mateen mnielestä) jakoavain.
At this time of an year, we have soup made of burbots. Flesh and liver (though I don't really love it).
Burbot is really ugly fish! For instance, it has some kind of "skin". Now those ugly fishes are mad about sex. Everything is good: actually one friend got several with a socket-wrench with a hook. Male burbots found it very sexy...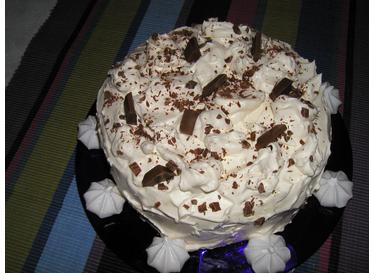 Tässä on sitten kakku. Ja se oli sokeriton (tai siis hedelmäsokerilla leivottu). Niin, paitsi tietenkin nuo marengit ovat sokerillisia.
This is the cake. It has been baked by fructose except those meringue decorations), so it's safe for me.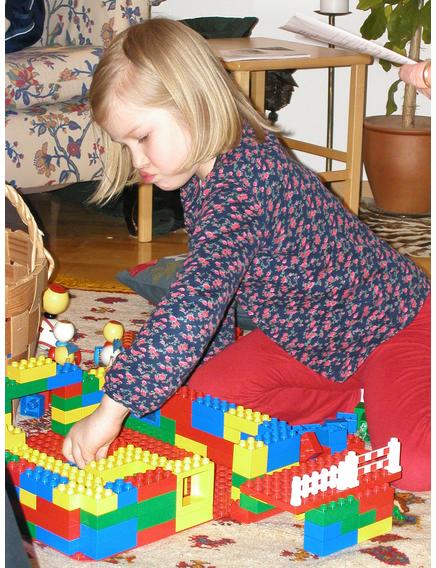 Duploilla oli ilmeisesti ihan kivaa leikkiä. Ihan varmasti, juu!
Minä olin ainakin aikanani tykännyt niistä "oikeista" legoista. Siis nimenomaan ihan peruspalikoista, ei niinkään mistään ihmeellisistän vimpsuttimista. Niistä ei saa rakennettua yhtä helposti. Ja sehän on se tärkeä juttu!
Tuuli played with these duplo-pieces by Lego. Actually she uses rather basic blocks and builds where needed.
Actually I did play with Legos. But really long time ago.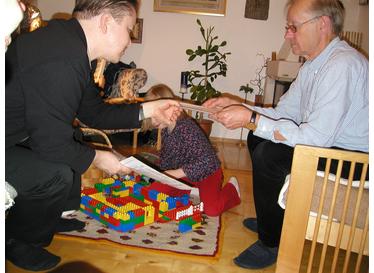 Mika ja Anna olivat hommanneet uuden asunnon Klaukkalasta. Onhan se tietenkin turhan kaukana (olisikohan sinne suunnilleen 30 kilometriä). Mutta asunnon pohjaratkaisu tuntui kohtuullisen järjelliseltä. Ja tenavien kannalta se on luultavasti aika hyvä.
Anna and Mika are moving to Klaukkala. That's part of Nurmijärvi. Distance is about 20 (and no, I'm not sure) miles from our place here. But that's really much cheaper place than this. And probably better place for kids. And that flat looked very good in paper.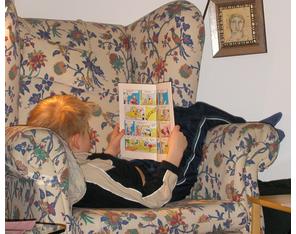 Ja tässä on sitten syyllinen huonoon tunnelmaan. Vaikkakin sain kuulla, että syyllinen olisin minä: antamani lahja oli kuulemma liian hieno ja helposti rikottavissa!
Here's Pauli. He has been quite sick lately. Influenza, probably.

---
Olli Arnberg <oar@arnberg.fi>