Olin ollut jaksolla Synapsiassa kolmen viimeisimmän viikon ajan. Nyt olis siis jo jokseenkin kypsä pitkästä aikaa käydä kaupungilla.
Periaatteessa sinne johtaa kaksi mahdollista reittiä: Tarvontie tai Jorvaksentie. Jorvaksentien reitti on luultavasti pitempi. Mutta ainakin se on kauniimpi: paljon merta.
I've been in Synapsia for three weeks. So I was really ready to go to city.
This is winter! So, this white stuff is really snow. Than sea. It's really frozen solid. Actually, this is the only country in whole world, that has ice in all harbors. So, we are really excellent ice-breaker-builders. And I'm not just boasting: they are the best. No competition!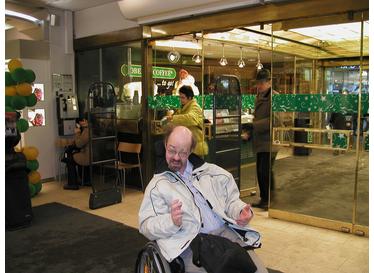 Tälläkertaa vuorossa oli Stockmann.
This time I was at Stockmann. It is a chain of really huge department stories. Earlier it has the reputation of being awfully expensive, some kind of Harrods of Finland.
Umm, not any more. Of course, there are luxurious items, naturally. But one is not obliged to buy such, of course not.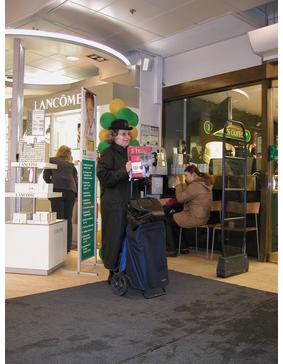 Rälläkällä (sivistymättömille, slangia osaamattomille, se on Pelastusarmeija) on ilmeisesti jonkinlainen diili Stockmannin kanssa. Kun suunnilleen aina tavaratalot ohjaavat uskonnolliset sekopäät pois (ja siinä tarpeettoman väkivallan käyttö on erittäin suotavaa).
Salvation army is there quite constantly. But why? Usually department stores get rid of such religious zealot (using a lot of unnecessary violence).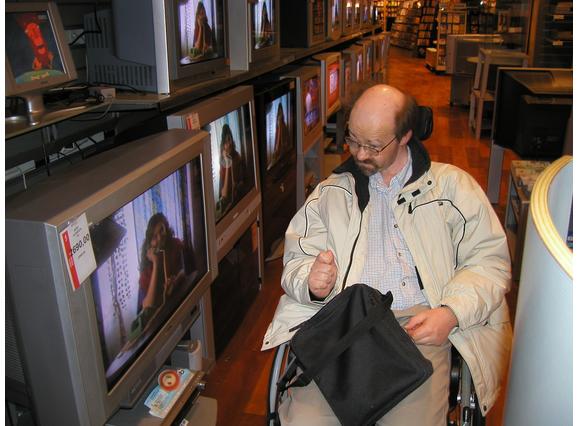 Oikeastaan tärkein motivaatio sielläkäyntiin, oli näiden telkkareiden näkeminen: olen nimittäin hommaamassa 36" laajakuvatöllöä.
Actually I wanted to see TVs. I'm purchasing a 36" (quite huge, yes) unit. There was really Danish design one. 42" plasma display and really enormous speakers. Price of that was really quite enormous, too.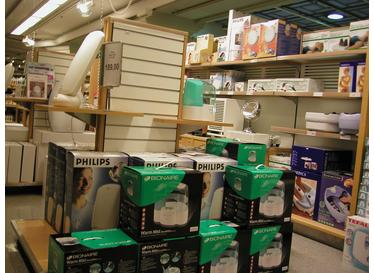 Siellä näytti olevan myynnissä sopivat varusteet kamalaan talveemme: ilmankostuttia ja kirkasvalolamppuja.
Our winters make air really unbelievably dry. Cold air cannot have much humidity. So, we really have to make air a bit moist.,
Then lamp! That gives simply a lots of light. Because our nights during winter are extremely long (I think, in North of Finland something like two months!). Brains have to be tricked to think: "now is day!".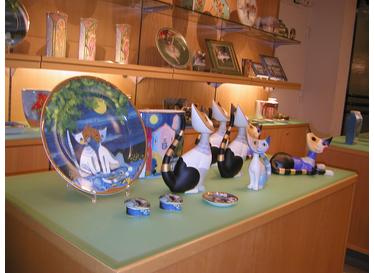 Kuka hommaa tuollaista krääsää? Se on ihan täysin hyödytöntä, kerää vain pölyä jossakin. Ja voi olla ihan varma, että kissat tuhoavat ne välittömästi. Ja lisäksai hinta on järjetön!
Who buys things like this? Voluntarily. They would just collect dust. Even cats would hate those.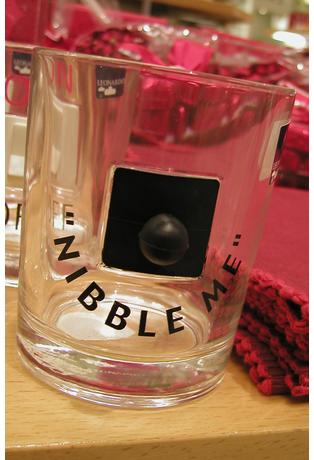 Ja markkinamiehet hyppivät riemusta: ystävänpäivä. Ihmiset saa silloin ostamaan kerrassaan uskomattoman järjettömiä typeryyksiä, joi ei tosiaankaan voi käyttää milloinkaan muulloin. Siinä on myyntimiesten märkä uni!
Valentine-day coming. Really dream day for every shopkeeper. Stuff, that is usable in one day of year. Totally useless in all other days!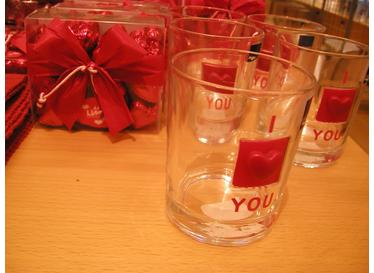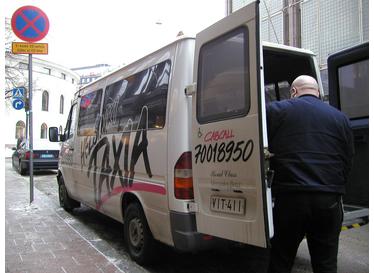 Invataksi se jaksaa urheilla. Kukja voisi edes hurjimmissa kuvitelmissaan uskoa, että Keskuskadulle saisi parkkeerattua auton. Mutta soveltamalla luovasti liikennesääntöjä...
My cab-driver uses traffic regulations in rather relaxed way...

---
Olli Arnberg <oar@arnberg.fi>