Wapun valmistelua 27.4.2011

Prepairing Wappu April 27th, 2011

Hiirenkorvat olivat tulleet eilen. Nyt ne olivat jo muutaman millin kokoisia. Eli kasvu on tässä vaiheessa aika voimakasta. Ja sitten väri on nyt kerrrassaan ihastuttavaa. Pikkuisen myöhemmin kesässä se on sellaista iljettävää vihreää mössöä.



We had yesterday (or maybe day before that) the very great day: birches were budding. The leaves grow really extremely rapidly.




Their color were now lovely. Later during Summer the color is much darker and "duller".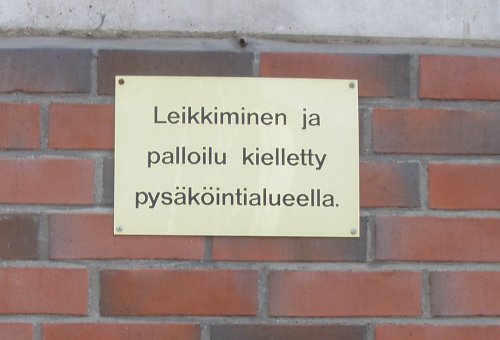 Siinä ovat kilpimaakarit olleet vauhdissa. Tuo oli taattuvarmasti sellainen, joka menisi jonnekin johonkin lehteen.



Here the sign-makers have been extremely bright. Because this sign says easily about: "no playing". Quite unfriendly.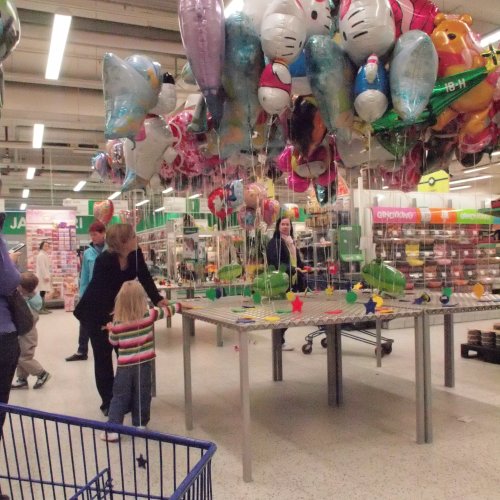 Pääosa palloista oli tarkoitettu nassikoille. Minua ei oikein kiinnosta

vaaleanpunaiset

hellokitty-pallot. Mutta oli siellä sentään joitain kelvollisiakin.



Most of these are for kids-and

very

small ones. I don't feel like getting

pink

HelloKitty or MyPony. But luckily there were some

useful

ones.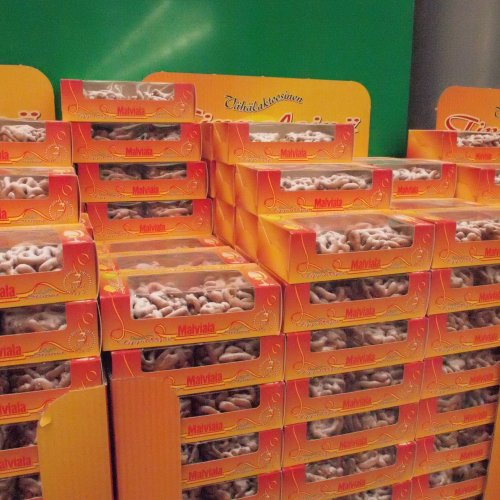 Hommasin pari tusinaa tippaleipiä. Sehän sopii kerrassaan erinomaisesti Wappuun. Muutenkin hommasin kaikkenlaista siihen sopivaa kamaa.



These

funnel cakes

are just typical in our Wappu. We don't eat them in any other occasion during year. But now, plenty of them. Except me, those contain quite much sugar!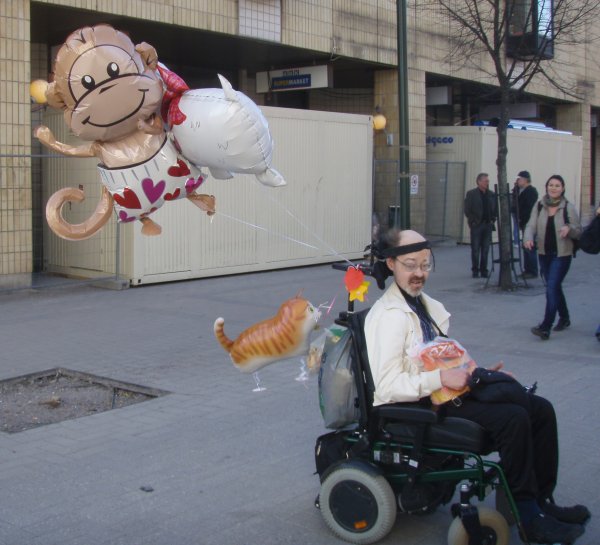 Kyllä sieltä joitain asiallisiakin palloja oli. Tuollaiset apinapallot sopivat oikeastaan ihan kohtuulisen hyvin porukkaan. Mutta ei esimerkiksi Linux-pingviiniä (Tux on sen nimi).



There were some good balloons, too. Like this monkey represents technology students quite well. But no Linux penguins (known as

Tux

).



---