Sport
I go every week swimming!
Actually I hate sport! Or such, that makes me to sweat. But I can look other sweating. I don't actively weatch it, the TV is on, and I do things with my computer.
But then, I really like F1 races. Those I watch! Here are my results in F1Pick6, some kind of quessing game. I woul.d be really dream-client for a bookie. Sometimes I manage to make good guesses. But mostly not...

This was season of Mika Häkkinen!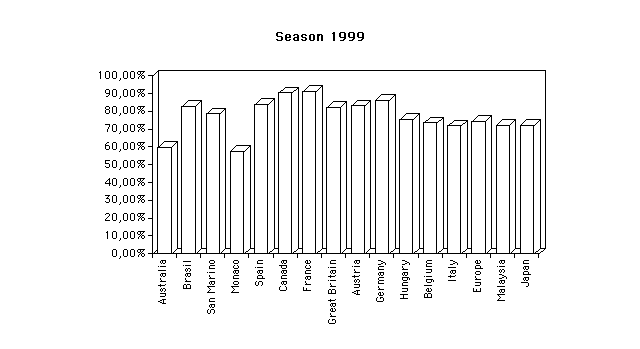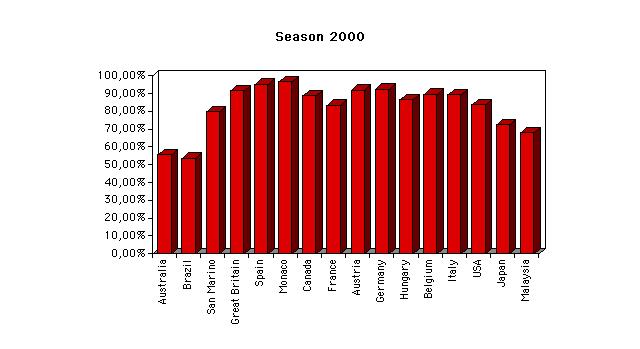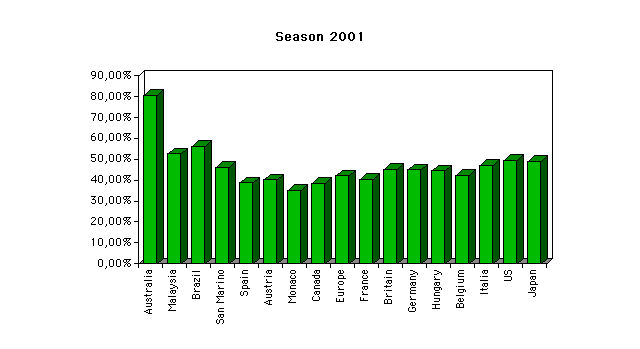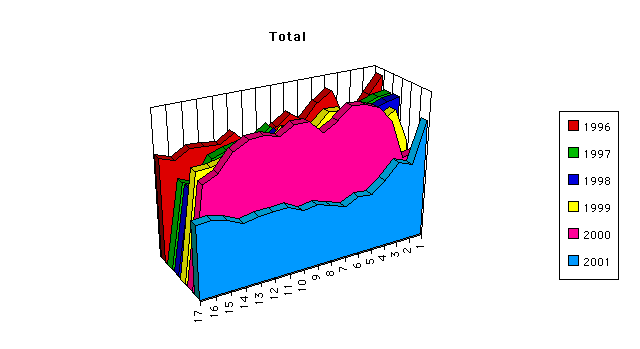 ---
Olli Arnberg <oar@arnberg.fi>