Minulla oli nimpparit, joidenka yhteyteen tällainen sopii oikein erinomaisesti. Viikonloppuna sääennuste lupasi oikein erinomaista säätä (silloin paikka olisi Korkeasaari). Mutta lähempänä varsinaista "oikeaa" päivää sää oli äärettömän surkea (Kansallismuseo?).
Lisäksi sitten tuli tekninen juttu: haluaisin kokeilla näiden sivujen sommitteluun jotain muuta kuin aiemmin käyttämääni "Adobe PageMill" -ohjelmistoa. Tässä on yritetty yksinkertaisesti Modzillan mukakana tulevaa Composeria. Saa sitten nähdä, tuottaako se sitten edes suunnilleen järkevää koodia.
I have the name-day at Thursday. At previous Sunday the weather forecast was really quite excellent (then it would be local zoo, Korkeasaari). But when the actual day comes, the weather looks really bad (then it would be main museum).
I try to test this Modzilla, Composer-part. Can it make nice output? At least I didn't found any spelling checker. So, I probably make a lots of horrible mistakes. Earlier I have used Adobe's PageMill. That works in my Mac.
Satoi, siis Kansallismuseoon.
It was raining really heavily. So, to our national museum.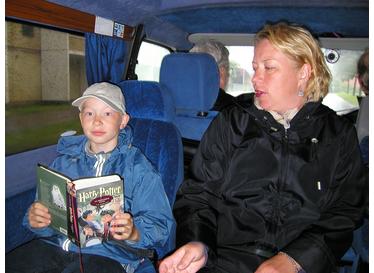 Museoon, jippii. Ja Pauli se luki noita Pottereita. Tämä oli viides ja siihen ne loppuivat. Nyt täytyy vain luottaa kirjailijattaren lisätuotantoon.
Ja miksei siihen luottaisikaan? Kyllä hänelle raha kelpaa.
My nephew Pauli and sister Anna. Pauli reads fifth Potter. And that's very near to end.
But surely the writer does some new books. And why not? Of course she can use more money.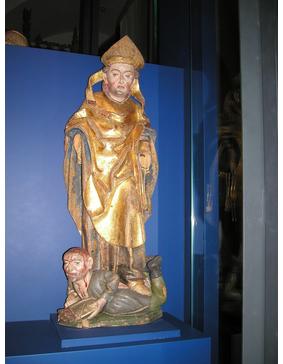 Pyhä Henrik on Suomen kansallispyhimys. Jaloissa on Lalli, joka oikeastaan teki hänestä pyhimyksen.
Nämä ovat katolilaisen kauden kirkkotaidetta joka siis katosi ihan täysin uskonpuhdistuksen myötä. Kyynisesti voisi todeta, että uskonpuhdistus tapahtui ihan täysin paikallisten kuninkaiden tarpeesta saada kirkon (valtaisat) rahavarat itselleen.
The saint of Finland is saint Henrik. Local (a Finn) Lalli killed him. But then came the Reformation. Of course king got all the money church had...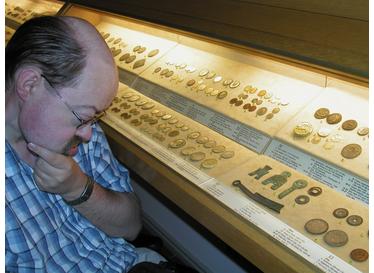 Alhaallo oli myös rahahuone. Siellä oli oikeastaan sulassa sekamelskassa mittaamattoman arvokkaat rahat ja oikeastaan roska.
In the bottom floor was several rooms of coins and notes. But those were in very bad order: very great coins alongside with absolute rubbish.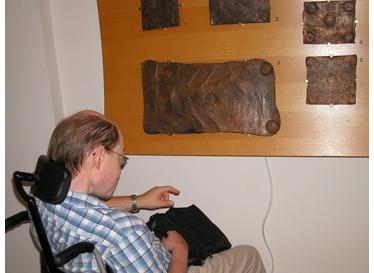 Siellä oli tietenkin myös plooturahoja. Rahathan sisälsivät arvonsa mukaisen määrän metallia. Ruotsi-Suomen alueella ei ollut kultakaivoksia. Eikä edes hopea-. Elikkä rahoina piti olla tällaisia kammottavan kokoisia kupariplootuja.
Finland belonged originally to Sweden. Then every coin should contain it's value of metal. But there was really quite huge problem: There were no gold mines. Not even silver ones. So, there has to be huge amounts of copper. These were not easy coins!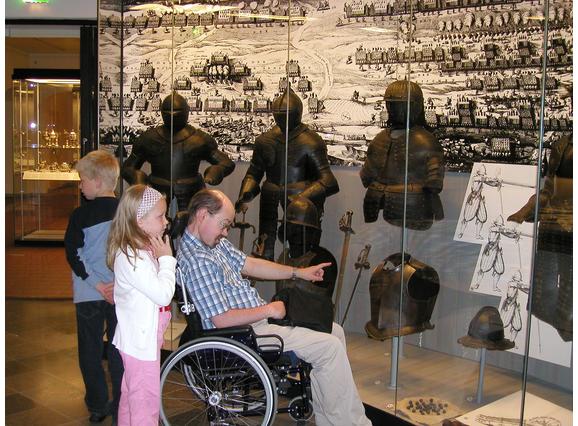 Alhaalla oli asehuone. Lähinnä haarniskoista saattoi havaita, että siihen aikaan porukka oli aika onnettoman pieniä tattiaisia. Nykyään tuollaisia käppänöitä ovat vaikkapa astronautit, hävittäjälentäjät ja F1-kuskit.
There were guns and armors, too.These armors were really extremely small.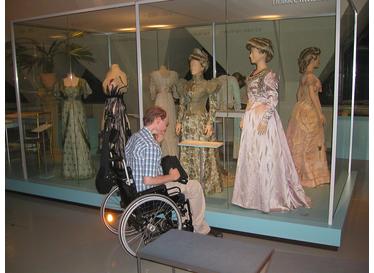 Pikkuisen ylempänä oli erilaisia iltapukuja. Muutaman sadan vuoden ajalta. Ja voi kyllä todeta, että jotkut modernit luomukset ovat varsinaisia kammotuksia!
Then there were quite festive gowns. Actually some "old" gowns were much nicer than "modern" ones.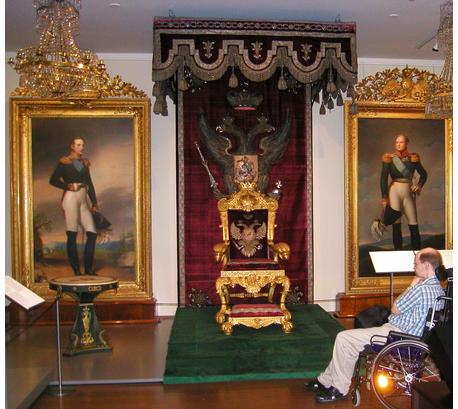 Tsaarillekin olisi valtaistuin, jos tarvette olisi. Ja kyllähän aiemmat tsaarit kävivätkin täällä. Myöhemmät ilmeisesti eivät, koska vastaanotto ei luultavasti ollut mitenkään erityisen lämmin.
Finland was a part of imperial Russia. This is the actual throne. In the beginning (in Napoleon times) Finns liked czars. So czars came quite often here. But then Finns really started to hate everything Russian.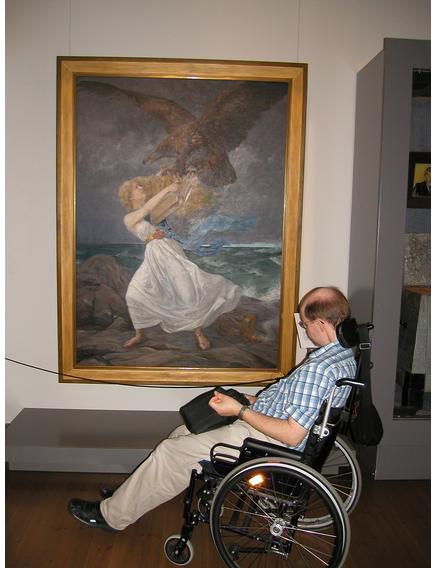 Tosi kuuluisa taulu. Ja tämähän porukka se nimenomaan olisi aiheuttanut sitä...
Tauluhan on Eetu Iston "Hyökkäys". Hänellä ei ilmeisesti ollut mitään muita tunnettuja tauluja.
This painting is called "attack" It was made by Eetu Isto. Actually he didn't do any more notable thing. But every Finn knows this!
Two-headed eagle (which symbolize imperial Russia) tries to rob Finnish law.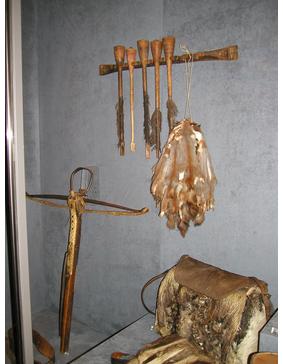 Tällaisia nuolia käytetään (tai siis käytettiin) turkismetsästykseen. Siis oravannahkojen. Nuolessa ei ole minkäänlaista terää, joka pilaisi nahan. Sensijaan se on kuin nuija. Osuman saanut orava saa aikamoisen ikävän päänsäryn.
The Finnish word for money comes squirrel skins. That's really the very basic way to make money here.
But normal arrow makes nasty hole! Very special type was used. It looks like a mace. Squirrel gets quite nasty head-ache, when such hits.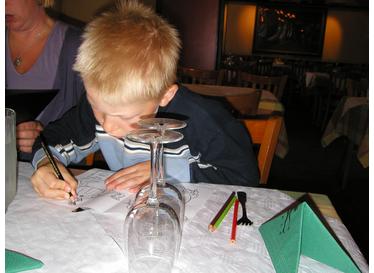 Tenaville oli oma ruokalista. Jossa oli väritettäviä kuvia. Joita Pauli tässä värittää yleisen kyllästymisen vallassa.
Kids had own menu at restaurant. Pictures to color and so on.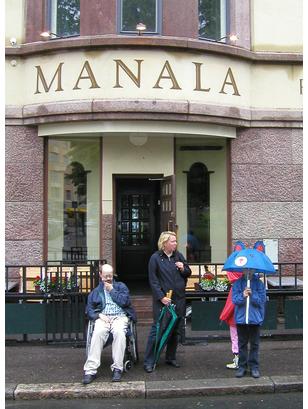 Olimme murkinalla Manalassa. Se on pohjalaisen osakunnan omistuksessa.
This was our restaurant. By the way "Manala" means some sort of hell. That restaurant (as rest of the house) belongs to student union of northern Finland. In this country, student union are really quite wealthy.
By the way, Pauli has nice cat-shaped umbrella. Tuuli has lost hers...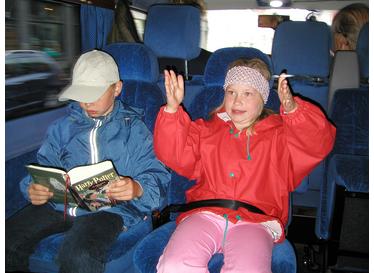 Museossa on ihmeitä!
Quite obviously that museum-trip was really memorable thing.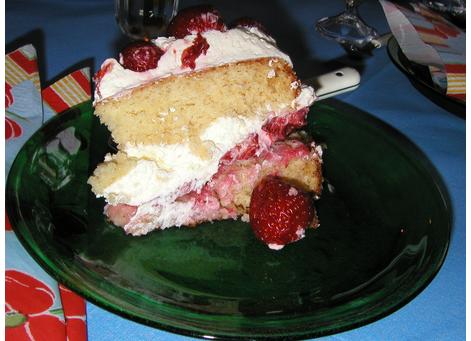 Ja nimipäivänä oli tietenkin kakkua. Siis mansikkakakkua. On ollut vuosia, jolloin oikeastaan koko masikka-aika on jo mennyt tässä vaihees. Nyt mansikkasesonki on hädintuskin alkanut!
This was my name-day. And we have strawberry-cake then. Quite often strawberry-season has gone by this day. But not now! It's hasn't even properly started!
---
Olli Arnberg <oar@arnberg.fi>