Hong Kong
Torstaina 24.2.2011 oli vuorossa HongKong-kauppa. Se vaikuttaa lähinnä turboahdetulta rautakaupalta. Sellossa vastaava on "Claes Ohlsson".
Sellainen toimii kerrassaan erinomaisena miesparkkina ostosretkellä olevalle vaimokkeelle. Tietenkin sen jälkeen pitää kestää jotain USB-ohjattua avaimenperää, mutta on se luultavasti kuitenkin helpompaa kuin raahata pakokauhuista siippaa perässään.



At February 24th, it was time for "Hong Kong". That's some sort of hardware store on steroids. In Sello "Claes Ohlsson" does just the same thing.




That works excellently as man-park (You know kid-parks, this is just same thing for spouses). Every shopping-mall should have several places, every male likes: camera shops, electronic shops, or very best of all hardware shops. Every spouse would appreciate (or not hate very much) USB-controlled key-chain, when husband is in totally suffering in those awful women clothing shops.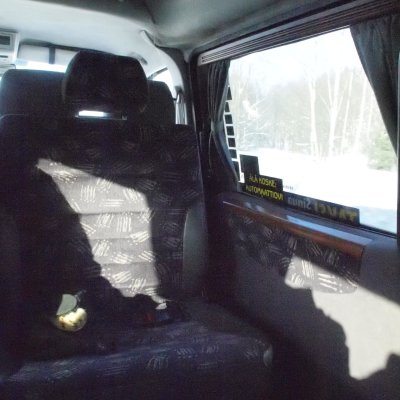 Menimme sinne invataksilla.



We went there by specially equipped cab. I have certain amount of trips with that.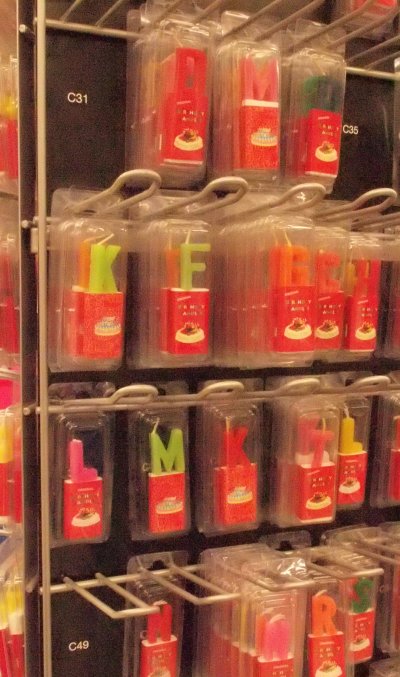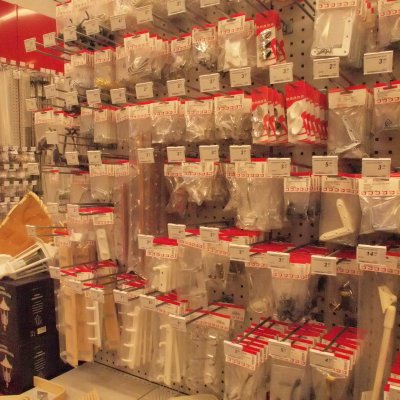 Kakkukynttilöitä

rautakaupassa! Ei oikein kuulosta valtaisan järkevältä? Mutta toisaalta se kertolo valikoiman laajuudesta ja yllätttävyydestä.
Tässä on sitten rautakauppaan paremmin sopivaa yleishimphamppua.



There were quite huge amount

cake-candles

. That's not very obvious product for a hardware store. But maybe it shows their versatility. Who knows...




Then there were all kinds of hardware store stuff.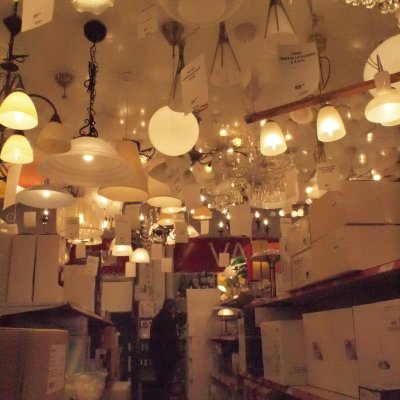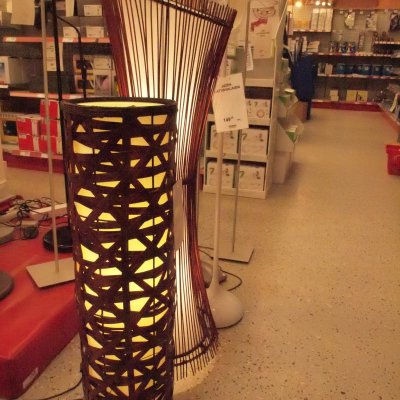 Siellä oli rautakauppojen tyypillinen lamppuosasto. Ja siellä näyttää olevan ihan vastaavia hirvityksiä kuin muuallakin. En oikein jaksa ymmärtää, kuinka joku saattaa käyttää tuollaisia hirvityksiä. Minulle pitäisi maksaa tuollaiksien kammotusten käytöstä. Ja se summa ei olisi pieni!



Then there were lamps. Some were nice and decent ones. But there were horrible ones, too. Such, that one should pay (and really much) me to use such.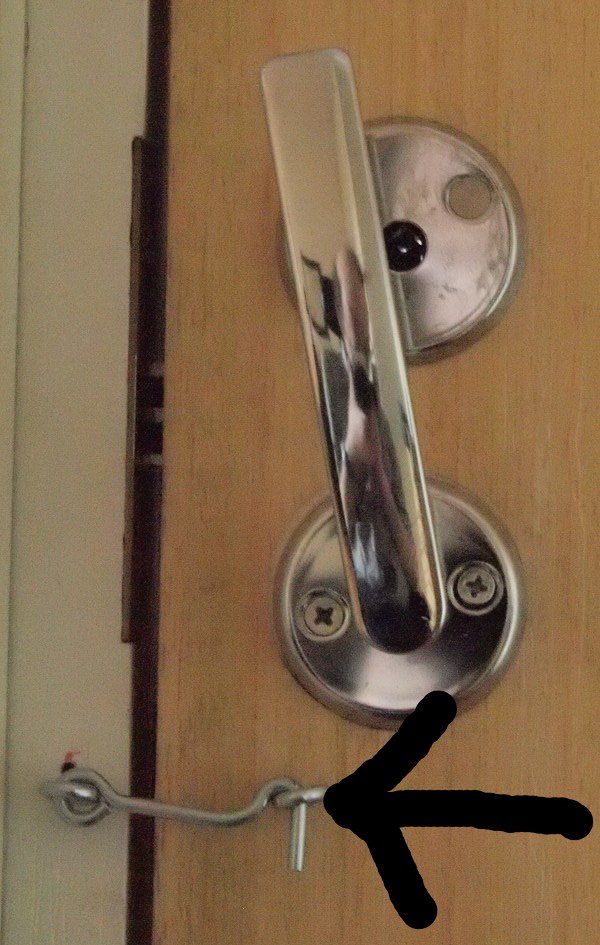 Hommasin sieltä sentään jotain rautakauppakamaa. Tällaisia lankahakoja. Ne pitävät makuuhuoneen oven kiinni, tekee Lumi mitä hyvänsä. Ja viimeyönä hän touhusi aika ankarasti (ainakin kiroilun määrästä voi päätellä niin).
Tuo haka saattaa auttaa asiaan.



Actually I got some real hardware stuff from there: these hooks. Probably those work rather well. At least he had no success when getting in. He tried all the time.


Look his own page.




---