Minulle on myönnetty henkilökohtainen avustaja. Mutta vain aika rahallinen määrä tunteja, kaksitoista viikossa. Tämä on oikeastaan aika hankala juttu! Minulta ei tunteja tule riittävästi. Jostain on siis "saatava" jokin ensisijainen. Se tekee asian aika hankalaksi.
Tarkoituksena oli jonkinlainen ulkoilu. Mutta nyt tulikin soitto siltä "ensisijaiselta". Hän oli kaatunut. Ja jonkun täytyi nostaa hänet pystyyn. Okei hän asusti jossain Sellon lähistöllä.
I was assigned a "personal assistant". Okay great thing. At least it sounds that way. But really the truth isn't so good. City has to pay for it. But I am the employer. My social things are really quite non-existing! But in the end, I got someone!
But there aren't so many hours assigned to me. Only 12. There has to be someone else, too. Finally such "primary" was found. In the beginning I used him for "going out". That's just quite healthy thing. Naturally I can do it by myself. But I don't do it.
But then that "primary patient" called. He had fallen down. So, he lives near Sello. We went there.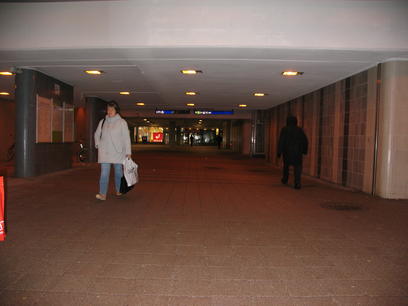 Sellon toinen vaihe on tuolla takana, sieltä vain hissillä ylös. Eli oikeastaan aika näppärä juttu!
Going to Sello from my apartment is really quite easy thing. Because it is just there! Elevators I mean.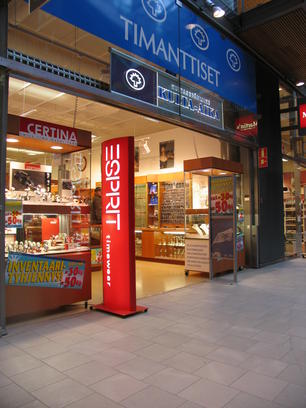 Ja olihan siellä kultakauppakin (ja ainakin yksi lisää). Itseasiassa erittäin näppärää.
Olen nimittäin siskoni lasten kummisetä. Saavat aina Jouluna tai syntymäpäivinä jotain...
I'm godfather (not like those movies) to kids on Anna. So, they have something every birthday. And Christmas.
Really nice, that there is jewelry. Makes things sop much easier to me.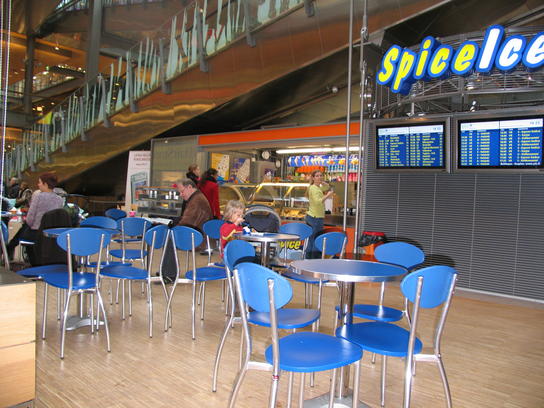 Peruskymys on tietenkin: "onko teillä sokeritonta jäätelöä". Oli! Ja vieläpä suklaata! Mutta valitettavasti nyt en ottanut. Mutta tiesin asian, joten kyllä jollain seuraavalla kerralla...
Ice-cream booth! I made the very basic question: "do you have sugarless version". And yes, the did have! Only one version, but it was chocolate. Though not now. But later...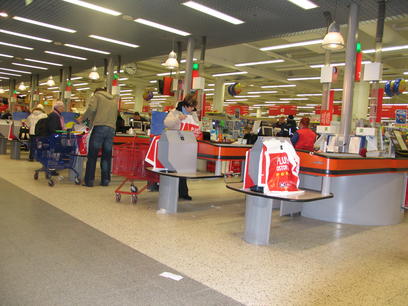 Kaupasta otin suklaatia. Tietenkin! Taidanpa ottaa sitä jääkaapista.
Toinen "vakio" on tietenkin jokin Linux-lehti.
Then to shop. Getting some chocolate. I think, I take some from fridge.
Another "standard" was some sort on Linux magazine.

Illalla sitten surkeilua Torinosta. Tanja Poutiainen oli napannut hopeaa Naisten suurpujottelusta.
Curlingissa meni huonommin. Tai kyllä sieltäkin tuli hopeaa. Mutta kun kaikki olivat asennoituneet varmaan kultaan. Silloin hopea tuntuu hävityltä.
Mysöhään illalla oli vuorossa tappelu pääsystä lätkän loppuotteluun. Se oli Venäjää vastaan.
Now we had Olympic games. All day! Skier Tanja Poutiainen got silver medal from giant slalom. That was first ever to Finland from Alpine ski-ing.
Curling was disappointment. Okay, we got silver medal. But lost gold.
Later was game of ice-hockey against Russia. And that was quite important game. Winner goes to final match.
---
Olli Arnberg <oar@arnberg.fi>