Olin tänä isänpäivänä käymässä Uusmäessä. Täytyy myöntää, etten ollut mitenkään erityisen hyvässä kunnossa: verensokerini olivat villiintyneet kammottavan korkealle (mikä väsyttää perusteelisesti jokaisen ruhoni solun), enkä ollut nukkunut mitenkään erityiusen hyvin edellisenä iltana.
Tullessani tuolta, ei sokeriongelmaa juurikaan ollut.

Fathers' day is now, second Sunday of November. Just six months from Mothers' Day. Quite nice and neat! We were at Uusmäki that day.
I had very severe problems with my blood sugar. I can get that to "good" level fairly quickly. But then every cell in my body is very tired.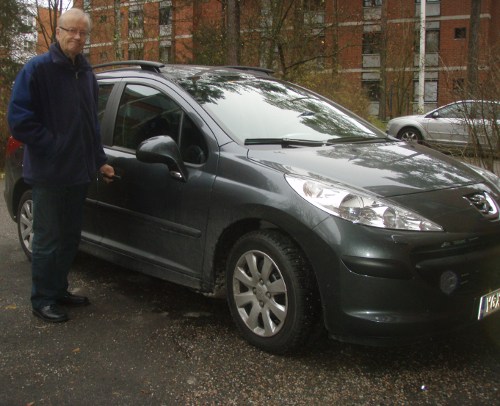 Isäni haki minut autolla Uusmäkeen.

My father took me to Uusmäki.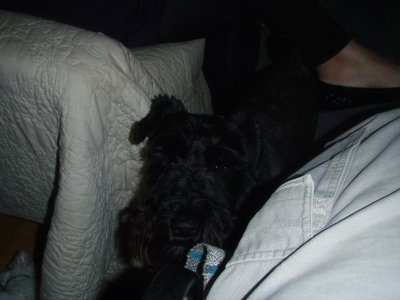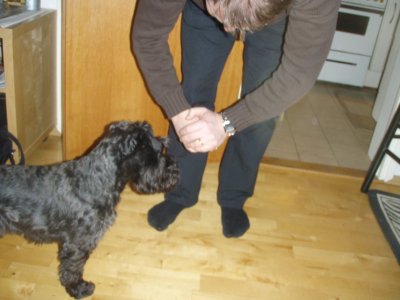 Ruffen piti tervehtiä ihan kaikkia.Siinä höseltämisessä tahtoo digitaalikmamera jäädä turhan hijtaaksi.
Mikalla oli jonkinlainen vinkuva lelu. Ja sehän oli tietenkin Ruffen mielestä kerrassaan upea juttu. Koira rakastaa olla osana laumassa.

This was really great time for Ruffe. Everyone should be greeted (and in the end he had forgot, if he greeted everyone, so everything again). Digital cameras are way too slow for him!
Mika has some doggie toy in his hand. And tries obviously to guess, which. Extremely simple game, but dog wants to be in the pact.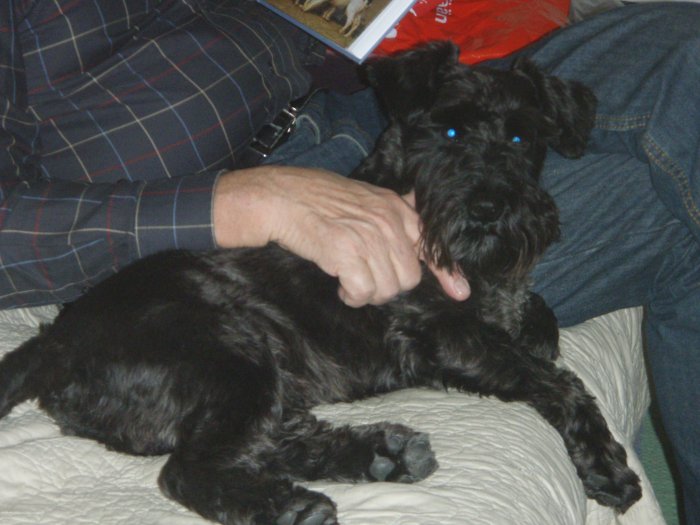 Sittenpä maattiin isäni vieressä. Pappa oli saanut minulta koirien koulutukseen keskittyneen kirjan. Ainakin takakannen mukaan siinä pyritään keskittymään koiran tykkäämään tapaan. Ja sehän on susilauman tapa. Eipä tuo juuri sudelta näytä, mutta rodunjalostus kohdistuu juuri ulkoisiin tekijöihin.

Then some rest, who got a book about teaching tricks to dog. A dog is just simply a wolf. Breeding does something to outside appearance, but nearly nothing to inside.
So, Wolves are very nice and loving creatures!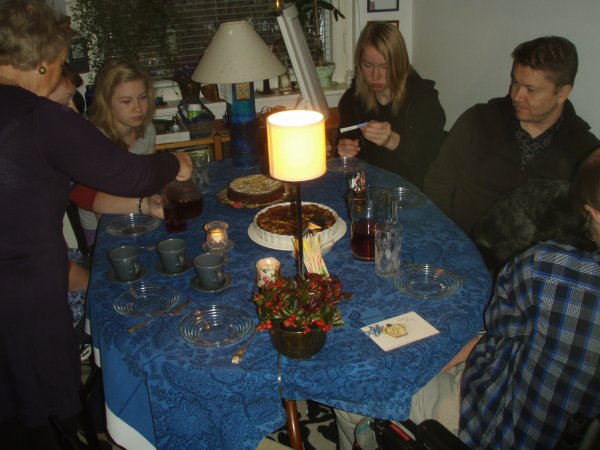 Sitten kuva kaikista pöydän äärellä.

Then picture of everyone there. But not of my father. Because he took this picture.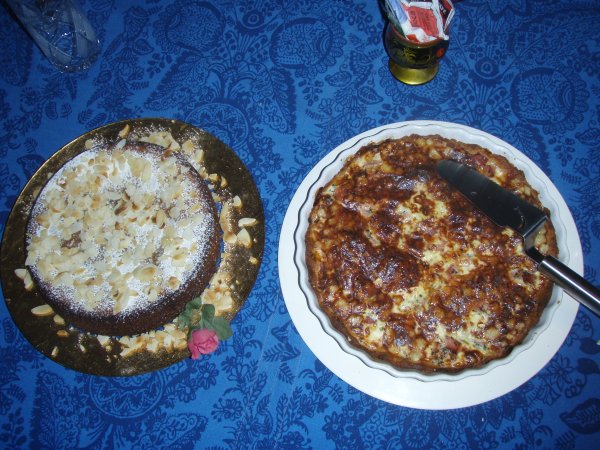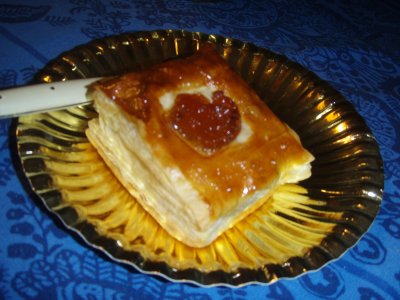 Ensin saimme jonkinlaista kinkkupiirakkaa (se on tuossa oikealla), sitten saimme jonkinlaista Espanjalaista kakkua (vasemmalla (yllätys, yllätys)). Siinä ei muuten ole hitustakaan "tavallisia" jauhoja, mantelijauhoja vain.
Sitten näitä modifioituja.

On right is the pie. It contained at least ham and cheese. That was really extremely delicious.
Then the cake. It's on left (surprise, surprise). That's based on Spanish ideas. The very special thing is, that there are no ordinary flour. Just one made of almonds. Okay, that contains quite much fat, but that's vegetable fat, which is just good.
Then that version of "ordinary" Christmas tart.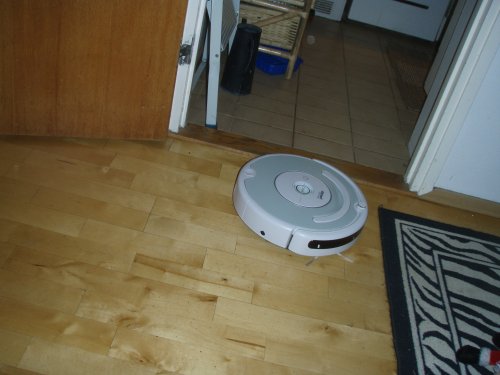 Vanhempani olivat hommanneet tällaisen siivousrobotin. Siinä on todellakin tietotekniikkaa hyödynnetty todella hyvin ja järkevästi. Tuossa tietotekniikkaa käytetään auttamaan ihan tavallista normaalia ihmistä.

My parents had purchased this automatic vacuum-cleaner. This learns the geometry of room. And then it can do everything very easily.
This thing contains really huge amounts very complex program code. And very probably very powerful processor.
Actually I made my thesis of embedded systems like this.

---
Olli Arnberg <oar@arnberg.fi>