Kaarina-tätini antoi minulle tuollaisen purkin. Oikeastaan erinomaisen kiva! Ja keksinkin sille erittäin luonnikkaan käyttötarkoituksen: se olisi teepurkkini.
Oikeastaan saatoin suunnilkleen päältä nähdä, että se on Marimekkoa. Värikirjo ja tyyli on ihan kuin unikossa. Tämän nimi on kuitenkin "primavera".
Ja nytpä hommaamaan teetä.
I got this box from my aunt Kaarina. And it's just excellent for tea!
"This jar must made by Marimekko", I thought. And it really was (series "primavera"! I felt so proud.
Now getting some tea!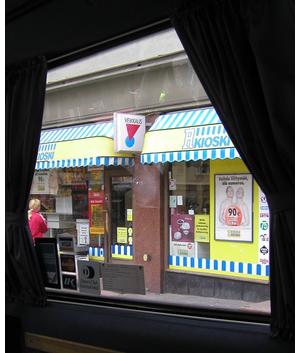 Invataksilla kaupunkiin hommamaan teetä. Eipä taida kiskalta löytyä. Ehkäpä jotain pussiteetä.
I used my normal cab! This is our local kiosk-chain (R-kioski). And they definitely have only tea-bags.
Usually they have nearly anything. But at very high price. But they are open, when "normal" shops are closed. One pays for that. Quite clear thing.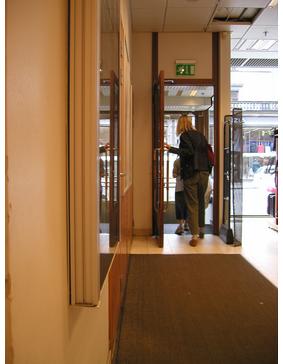 Stockalle mentiin sisälle tästä kulmaovesta. Pystyy oikein hyvin näkemään, että tavaratalo on tehty joskus 30-luvulla. Ne pari jyrkkää porrasta kertoivat kyllä asian...
This department store (Stockmann) has been made something like 1930. Then wheelchairs were really quite non-existing thing.
Now the main door has been modernized. But there were some kind of road-job or something. So, we had to use this door. And here were even small stairs (luckily only two steps).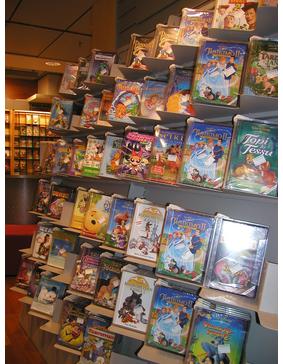 Johan on piirrettyjä! Noillahan paimentaisi valtaisan läjän tenavia. Lähinnä nuo näyttäisivät olevan Disnay-tehtaan tuotantoa. Mutta kyllä siellä on jotain muutakin...
When I bought my DVD-player (several years ago) there were only very few movies in that for available. But now the situation is really very different. DVD is nearly the main media.
And there are zillions of films. These are just animated ones.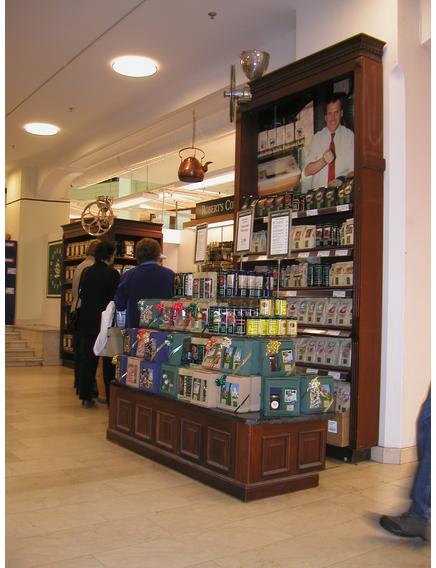 Vihdoin sitten teeosasto!
Itselleni jonkinlaista syysteetä. Jossa on ratkaistu karsimisen ongelma "Stephen King" -menetelmällä: otetaan kaikki mahdollinen mukaan.
Vanhemmilleni pussillinen tuoreeltaan jauhettua kahvia. Ihana haju.
Finally! This place contains those special teas. I took some kind of "autumn" tea. It contained really quite everything: fruits, herbs, aroma-things. Even some tea...
My parents got some fresh coffee. I don't drink, but coffee smells just so delicious!

---
Olli Arnberg <oar@arnberg.fi>