Tällaiset hörhöt eivät kestä erikoisen pitkään.
Siis kissat ovat aivan innoissaan tuollaisista. Ilmeisesti nuo sulat aiheuttavat yleensä suunnilleen refleksin kissoissa.
These things aren't definitely cat-safe!
Cats have some kind of reflex, which says food, whenever a feather is seen. And very refined food, something that's really very nice.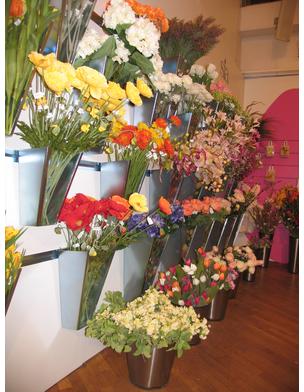 Lisää huonon kohtalon kateilta saavaa kamaa.
Siis tavalliset kukkaset kestävät ehkäpä viitisentoista sekuntia. Tuollaiset silkistä tehdyt korvikkeet saattavat olla kestävämpiä. Ne saattavat jopa kestää minuutin verran.
Another not-very-good thing. These "flowers" are made of silk (or some other stuff like that). That makes them a bit more durable. But not very much: Ökö would destroy them really rapidly.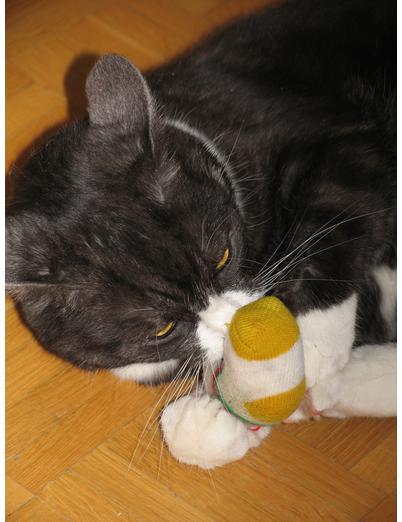 Roinan hommaamisessa on otettava huomioon kissojen mieltymykset. Siis varsinkin Ökö on äärettömän tehokas.
Tälläkertaa hommasin kissoille lelut. Edellisestä kerrasta on kulunut aikaa aika paljon.
Kissat todellakin rakastivat tuomaani kissanminttumöykkyä. Itseasiassa ne suunnilleen tappelivat, kumpi saisi ensinnä vetää kunnon tripin! Kissanminttuhan aiheuttaa kissoille jonkinlaisen lyhyen tripin.
When purchasing anything, one has to think about cats. Especially Ökö. She is really efficient.
This time I bought a toy with heavy dose of catnip. Long time since I brought anything like that.
Cats (both of them) really loved it! Here in the the picture, You can see Ökö sniffing it's glorious scents. Humans can't smell anything...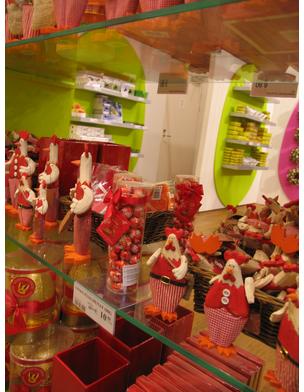 Jonkin aapiskukkojen paikka ei ole täällä. Siis sinänsä nuo olisivat kyllä kissankestävää kamaa. Mutta ne eivät ole oikeastaan minua miellyttäviäkään.
These cocks are not any Easter-stuff! They are from old ABC-book. These are really cat-safe. But I don't like them.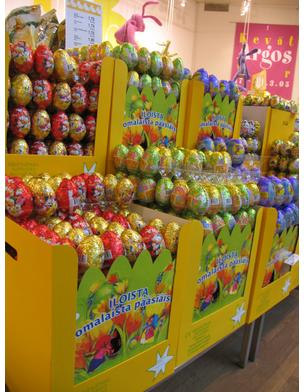 Suklaamunia vsiellä oli vaikka kuinka. Siis tässä on vain pikkuinen otos.
Siis jos ne olisivat maitosuklaata, niin se osuus olisi ainakin mahdollisesti kotimaista. Mutta kaakaopapuja täällä ei ole...
Mutta sokerittomiä tuotteita täällä ei ollut. Alakerrassa oli sitten jotain. Siis vain yhtä lajia! Mutta toisaalta ne suklaamunat olivat tosi täyttä tavaraa.
There were really much Easter-eggs and bunnies and such. Here are just a very small sample of them.
These are Finnish ones. Naturally we don't have any cocoa beans in our country: those need quite tropical weather. But milk we have! Quite plentiful amounts of it.
But these contain really quite much sugar. There were only one such. And it wasn't here.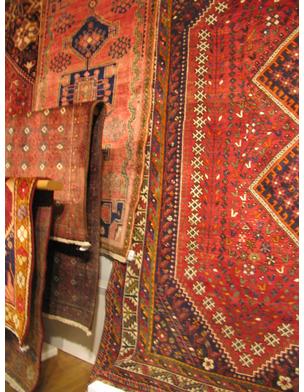 Inhottavia mattoja! Ne olivat Argos-hallin vieressä. Mutta eivätpä nuo minua ihmeemmin kiinnosta:
Pyörätuoli ja matot eivät todellakaan toimi yhdessä. Ei, ehdottomast ei.
Aivan yksinkertaisesti nuo ovat tosi rumia!
Carpets! I really hate them. My wheelchair works really poorly with them. Any kind of carpets.
These are from Iran and really quite expensive ones. And probably quite old ones.
And these are just so ugly!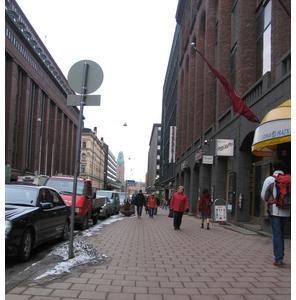 Taksi tuli kaskuskalle. Nyt sää oli oikeastaan aika pilvinen. Se aiheuttaa lämpötilan muutokset aika vähäisiksi. Edellisellä kerralla sää oli paljon kauniimpi.
My cab comes to this street. Last time the weather was really quite nice.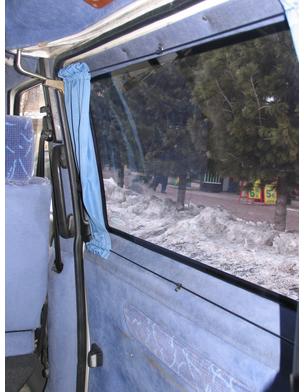 Paluumatkalla hain limppaa ja iltapäivälehdet.
Se on oikeastaan aika vakio-ostos minulle. Tässä tapauksessa kamat ostettiin tuolta Leppävaaran keskustan ostoskeskuksesta.
On the way back, I purchased tabloids and some Coke Light. Actually I drink too much of it.

---
Olli Arnberg <oar@arnberg.fi>