Verkko
"Net"
Tämä asunto on kesäisin sietämättömän kuuma. Ja kyllä se on epäterveellistäkin. Mutta kunnollista tuuletusta ei ole voinut tehdä kattien takia. Nyt isäni pani tuuletusikkunaan jotain verkkoa - kerrassaan taivaallista!
This is really unbearably hot place during the summer. Actually, that isn't surely very healthy. But we don't have air conditioning units or anything like that. My father installed a net (or is 'mesh' better word?). And it made really heavenly atmosphere here.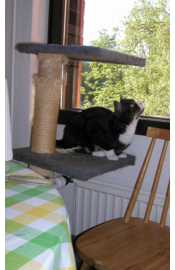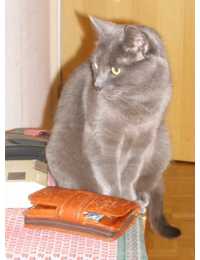 Nämä koltiaiset ovat syyllisiä koko juttuun! En todellakaan uskalla pitää ikkunoita auki vartioimatta niitä. Ihan hyvät syyt: Ökö itseasiassa tuli tänne, kun Helmi oli karannut ikkunasta. Ja kaikkein pahinta oli tietenkin Ökön loukkaantminen.
These buddies are reason for the whole thing! I have really extremely bad experiences. Like injuries of Ökö.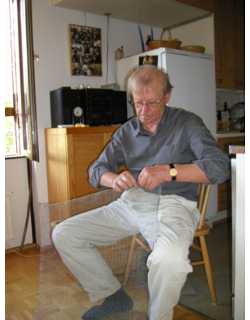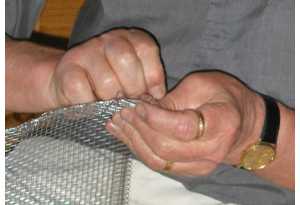 Verkon täytyy olla metallia: tuhtia sellaista. Kun katit kuitenkin alkavat kiipeilemään siinä ja tekemään voimisteluliikkeitä. Nyt kun niillä ei tosiaankaan ole minkäänlaistä vaikutusta, eivät katit edes viitsi yrittää.
This net has to be really strong metal (I think, it was steel). So, that is really strong stuff. Cats cannot destroy it. So, they don't even try!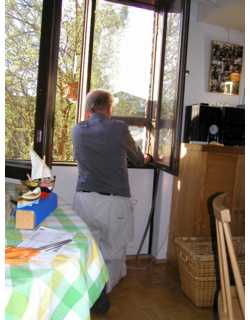 Ja sittenpä ikkunaan koko komeus!
Then my father installed it.

---
Olli Arnberg <oar@arnberg.fi> <oar@arnberg.fi>